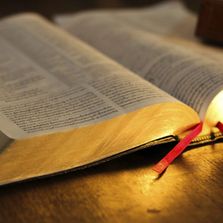 LOCATION & SERVICE TIMES
Join us at
8258 Veterans Highway
Millersville, MD 21108

THURSDAY'S: 7:30pm
Interactive Bible Study

SUNDAY'S:
10:00am
Adult & Children's Education

11:15am
Worship & The Word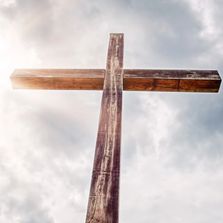 QUESTIONS?
Looking for a great place to worship the Lord? Or are you looking for help in a sensitive area of your life? Do you lack the tools necessary to cope with the pressures that society has placed upon the family? Are you concerned about any of the choices a loved one is making?

If you answered yes to any of these questions, we have some good news.

THE LIGHTHOUSE CHURCH CAN HELP!

We invite you to visit the Lighthouse Church

We are an Apostolic, Bible believing, Christ-centered, warm, friendly, and exciting group of people. We believe the families of Anne Arundel County need to enjoy the wonders of God's Word, and we know the blessing that church can be in living a successful life.

We are...
A Place for Friendship
Nothing quite compares to the joy of Christian friendship. That's why we make it a priority to build lasting bonds between the members of our church family - bonds of concern and genuine commitment to one another. Best of all, this circle of care is ever-widening. We'd love for it to include you, too.

A Place for Learning
To us, studying the Bible is vital because it not only instructs us intellectually, but also guides us spiritually. We believe it and accept it as God's Word to man, a Book that is alive and relevant to life today. Learning its truths is a thrilling adventure.

A Place for Enrichment
For every person at every age level, we offer a wealth of opportunities - special programs and ministries for children, youth and adults which fill the church calendar. You can be sure that in this kaleidoscope of activities there's more than one place where you can be personally enriched.

A Place for Service
Just as Jesus Christ came "not to be ministered unto, but to minister..." we accept our responsibility to reach out in service to others. This applies both within the church family and outside our fellowship.

The primary reason we meet together is to focus our attention on God, giving Him our worship and receiving His blessing and inspiration. Each of these occasions is a special time of spiritual refreshment.

We hope this is what you experience when you visit our church, and we certainly hope to see you here very soon.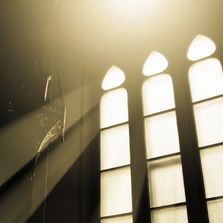 YOU'RE INVITED
Are you sensing a call to grow in your walk with Jesus Christ? 
Are you reluctant or afraid to surrender certain areas of your life to God? 
Do you see things about yourself that you would like to change? 

Let me share some truth with you.
First, please understand that Jesus loves you in your current condition. He loved you before you were born. He loved you when you were sinning and running from him. He loves you right now. Everything that happens in your relationship with God hinges upon your accepting this simple truth: God loves you whether you deserve His love or not.

Secondly, God has intentions of expanding your influence. Do not settle for survival mode. God wants you to walk in His love and power; He wants you to flourish as you go through difficulties. When you thrive in times of challenge, you become an influencer of others. Your life points people in God's direction.

COME AND BE A PART OF A GROWING BODY OF BELIEVERS WHO ARE NOT PERFECT, BUT SUPPORTIVE OF EACH OTHER!